27/05/2016:-GREAT ACHIVENT: CONGRATS!!!!!. HATS OFF FOR OVERWHELMING SUPPORT to AGITATIONAL PROGRAMME :- Strike deferred, Congrats! Hats Off , UF KTK sincerely thank comrades of KTK for showing overwhelming support by 100% participation in 3rd day hunger fast throughout Circle and winning the battle.
27/05/2016:- CONGRATULATIONS TO STAFF & EXECUTIVES OF FTTH:-
| | |
| --- | --- |
| <![if !vml]><![endif]> | <![if !vml]><![endif]> |
Com H Y Andeli, CS, and Com S K Hiremath ACS(HQ), AIBSNLEA KTK , Com Sundar Raju CS, Com Ashok Shigli CP of AIGETOA KTK met CGM,KTK and  congratulated him for getting first prize in providing highest FTTH Connections from Shri J S Deepak, Secretary, DOT. We extend our sincere thanks to Shri P Nagaraju,CGM, KTK, Sri R Mani PGM,BGTD, Shri Jaradhan Rao, Sr.GM, Shri Puranik Ex. DGM, Shri D Shanabhag DGM, Shri Keni SDE , Shri kamal Hassan JTO and the staff & Executives of FTTH for getting 1st Prize and making us to be proud.
27/05/2016:- CONGRATS!!!!!. :-
| | |
| --- | --- |
| <![if !vml]><![endif]> | Mr Prajwal Gargesh Son of Com Mruthyunjayakumar SDE Project Vijay Mysuru and active member of our Association has become topper in II PUC scoring 590/600 in Science. AIBSNLEA feel proud to congratulate & wishes him a great success in future. |
27/05/2016:-SAD DEMISE. :- It is painful to inform that  Sri. S.L. Ramachandraiah ADS, AIBSNLEA KolarTD & SDE Sidlagatta, is passed away today due to heart attack. The body is being taken to Gandhinagar village, Mathigatta post, Chickanayakanahalli taluk, Tumkur Dist to pay finalrights.Route:15kms.from Tipatur. We pray in god to give strength to the bereaved family and rest soul in peace.
<![if !vml]>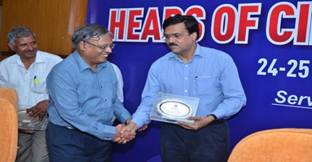 <![endif]>
GLIMPSES OF 2ND DAY HUNGER FAST HELD AT CIRCLE OFFICE, BENGALURU ON 26/05/20016.
26/05/2016:- 2ND DAY RELAY HUNGER FAST IN KARNATAKA CIRLCE – A GRAND SUCCESS. :- We sincerely thank Members for showing overwhelming support by 100% participation in hunger fast throughout Karnataka circle. Talks with management are inconclusive. BSNL Management is not serious about demands. Do or Die situation.
So, Kindly make 3rd Day hunger fast a grand success by 100% participation. Implement sincerely WORK-ACCORDING-To Rule programme.
CHQ NEWS;- 26.05.2016: <![if !vml]>

<![endif]> United Forum of AIBSNLEA and AIGETOA extends & records sincere thanks for making the Hunger Fast 100 % successful through out the country on 2nd day also.
Today Director (HR) called the leaders of United Forum for a meeting at 15.30 Hrs. The meeting was attended by GS, President, FS and AGS (HQ) of AIBSNLEA along with the President, AGS, and OS of AIGETOA. The meeting continued till 20.30 Hrs. Discussions were held in a positive environment but remained inconclusive. The talks will continue tomorrow morning.
All the Circle/Branch Secretaries are requested to keep the enthuisim and zeal to fight the ill motive of some sect of Managemnt and negative forces. Please ensure grand success of the Hunger Fast programme on its third day also.The negative forces are to be given a befitting reply. No body and No body can derail the issues which have been brought to the conclusive end after continuous and sustained struggle of United Forum of AIBSNLEA and AIGETOA. Just remain united and keep the momentum on.
 CHQ NEWS :-_ United Forum of AIBSNLEA and AIGETOA extends & records sincere thanks for making the Hunger Fast 100 % successful throughout the country on 1st day.
Fight against the neglecting attitude of BSNL Management and defeat the conspiracy.
Flare up the Agitation.
Implement sincerely "Work According to Rule" program.
Book your tickets.
Ensure your presence at Delhi on 01.06.2016.
Implement "DELHI CHALO" Program.
25/05/2016:- FIRST DAY RELAY HUNGER FAST IN KARNATAKA CIRLCE – A GRAND SUCCESS. :- We sincerely thank comrades of both the Associations for attending first day relay hunger Fast in large number. We appeal to all the members to participate 100% in hunger fast i.e 26th  & 27th May 2016. Implement sincerely WORK-ACCORDING-To Rule programme. BSNL Management is not serious about demands. Do or Die situation. Kindly Make hunger Fast programme a grand success.
UF (AIBSNLEA & AIGETOA)  CALL :- HOLD 3 DAYs HUNGER FAST ON 25th , 26th  & 27th May 2016 & WORK ACCORDING TO RULE W.E.F 25/05/2016 :
An appeal to the Executive fraternity!For Immediate implementation of the decisions taken in the meeting held on 14.12.2015 issued vide minutes of the meeting through letter no. BSNL/7-3/SR/2015 dated 14.12.2015 i.e.

1. Immediate implementation of the recommendation of the committee headed by Sh. M. A. Khan, ED (NB) on standard E2 & E3 scales for JTO & SDE Equivalent executives and CPSU Cadre Hierarchy in BSNL, scrapping of the MT, DGM RRs altogether.
2. Extending 30% Superannuation benefit to the BSNL recruited employees.
3. Resolution of various other long pending HR issues like taking urgent necessary action for:
a. Immediate conduction of various CPCs in all the disciplines to fill up the vacant Group-'A' and Group-'B' equivalent posts in a time bound manner, notional pay fixation of all upgraded pay-scales w.e.f. 01.10.2000, one time relaxation to Steno Grade-III for their promotion to PA cadre, settlement of Pay Anomaly cases where junior executives are drawing more pay than senior executives, special recruitment drive for hard tenure/shortfall circles, FR 22(I)a(i) pay fixation to officiating JTOs, restructuring of AD (OL) cadres, finalization of new SDE RR 2014 in line with association suggestions.
b. Settlement of Rule-8 transfer cases, Pay loss to JTOs/JAOs recruited after 01.01.2007 and fixation of pay in respect of departmental outsider (TTA) appointed as JTOs, extension of E1+ 5 advance increment benefit to JTO (SRD)/JAO 2013 batch, PA Cadre and diversion of 50% MT Quota CAO Posts to seniority quota and other long pending HR issues submitted earlier

Hold Three days "Hunger Fast" at Circle/SSA Head Quarters on 25th , 26th and 27th May 2016 (10:00 Hours to 18:00 Hours).
"Work According to Rules" with effect from 25th May 2016 (10:00 Hours) till the settlement of demands.

1st June 2016 onwards - "Delhi Chalo" for Indefinite Dharna at BSNL CO. The executives throughout the country will gather at BSNL CO, New Delhi till withdrawal of the MT Notification and settlement of various HR issues. During this period, there will be complete non-cooperation with management.
Defeat the conspiracy to deny the Executives of their legitimate rights
Click here for Slogans.
24/05/2016:- MEETING WITH PGM(HR/ADMN):- Com H Y Andeli, CS, Com Sunder Raju CS, Com Ashok Shigli CP of AIGETOA KTK  met PGM(HR/Admn). DGM(HR/Admn) was also present in the meeting. We sincerely thank CGM and PGM for consideration modification of posting order in the cadre of DGM,AGM, SDE
Letter addressed to CGM,KTK is given below.
 R/ Sir, We have discussed below mentioned issues in many meetings, But ,Circle Admin was not serious to resolve these issues. Members of both Association are very much frustrated. So We once again request you to settle these issues as early as possible to avoid industrial unrest.
1)  Intra circle transfer:  Intra Circle transfers of JTOs were ordered in Karnataka circle without following any guidelines or rules and also by not following waiting list. Especially IMPCS of Karnataka circle is having excess staff at different SSAs location like Belgaum, Raichur, Hassan etc, but their requests were not considered. SSAs which are facing shortage of staff may be filled as per the guidelines issued by Corporate office.
2) Cancellation of Temporary Deputations: Many Temporary deputations were done to Mobile service and Circle office which is creating unrest in the minds of young JTO/SDE's which affects the over-all performance of the Karnataka Circle. We request you to cancel all the Temporary deputations and Consider  all intra circle transfer cases  in Karnataka circle.
3) Reliving of SDEs/JTOs: Request transfer order was issued by Circle office dated 6th May 2016 and 18th May 2016 but SSAs are not reliving the officials from their SSAs, we request you to relieved those officers in ERP.
4) Forwarding of Request Transfer applications: Request transfer Applications are not forwarded by Karnataka circle to Non recruiting circle like STR,STP. Also Belgaum SSA is not forwarding the Request transfer applications of JTOs to circle office since four years. We request you to instruct the concerned units to forward pending applications immediately.
5) Implementation of EPF coverage for pre induction training period: Kindly arrange to Credit  Training Period EPF amount of BSNL recruited employees with Interest as per corporate office letter no 500-85/CA-II/BSNL/EPF/2014-15/Vol.VI dated 05-08-2015.
6) Refund of Security deposit: Refund of security deposit is not done to several JTOs who have completed 5 Years of service in Karnataka circle, Kindly instruct the concerned unit to expedite  process..
7) Rule-08: In several meetings it was assured that Rule-08 waiting list will be published in Intranet site, but till date it is not published, so once again we request you to publish waiting list of Rule-08 in Karnataka intranet site.
The above said issues were discussed in detail. We have got very good positive response from PGM.PGM assuered us the issues will be resolved as early possible.
BI-ENNIAL GB MEETING OF STR BENGALURU HELD ON  20/05/2016:-  Biennial GB meeting of STR Bengaluru branch was  held  at 1.00 PM on Friday ,20/05/2016 at Conference Hall, 5th Floor, NTB Bengaluru. Com G Narasimha Rao AGM President presided over the function and conducted the proceedings. Com Dr. C M B Kodlekere DS welcomed the guests by presenting flower bouquet and also welcomed the gathering. Com Dr. C M B Kodlekere DS presented District report and passed by the house. Com R Ramakrishna FS has submitted Finance Report and passed by the House. Com M R Nagaraj CP and Com H Y Andeli CS have been felicitated on their retirement as DGMs.CS & CP addressed the gathering on the latest development in  KTK, CHQ level and holding of 5th AIC and 6th KCC at Mysuru etc.. CP & CS replied the queries raised by Members to their satisfaction. Com R Ramakrishna Ex. FS  gave a vote of thanks. Com G Narasimha Rao AGM as President, Com Shamraj Athadkar SDE (Cell No. 9449082666) as Division Secretary, Com Ramanna JTO as FS were unanimously elected as office bearers for the term 2016-18.